Recent legal developments. A supplement to the
law pages
of Bournemouth and Poole College.
Thursday 27 November 2008 at 8:52 am | In
News
|
Post Comment
"Critical Mass" rides are monthly events in which cyclists have taken to the streets in London on the last Friday of every month since April 1994, in celebration of safe cycling.
The police view was (expressed on a leaflet handed out to the cyclists)
"These cycle protests are not lawful because no organiser has provided police with the necessary notification. Your participation in this event could render you liable to prosecution."
Lord Phillips said the Green and White Papers which led to the 1986 Public Order Act were at pains to underline the importance of the right to hold processions and the need for any restrictions to respect that right.
"It is inconceivable that Parliament could have intended, by a sidewind, to outlaw events such as Critical Mass," he said.
It is expected the events will now continue.
News report here
Friday 21 November 2008 at 10:35 pm | In
News
|
Post Comment
The insurance in force when a worker contracted a lung disease will now have to pay out following a High Court decision today; not the one in force when he becomes ill.
This decision affected thousands of workers who became ill with the lung disease, mesothelioma which is caused by contact with asbestos.
Insurers tried to avoid paying compensation under the policies they sold to employers because the disease can take 25-40 years to take hold.
The insurers argued that the worker may have worked for several employers and so it was common sense that the policy in force when the victim became ill was the one that should pay.  Many of the original employers no longer exist.
The test case followed from the death of Charles O'Farrell. His family sued Excess Insurance, which covered his former employer, Humphreys & Glasgow. Other test cases, all heard together, were Fern v BAI; Bates v BAI; Fleming v Independent; Akzo Nobel & Amec Plc v Excess Ins. Co; and MMI v Zurich & Adur DC & ors.
The full judgment is available on BAILII
See also BBC News 21.11.08

Friday 21 November 2008 at 7:59 am | In
News
|
Post Comment
In a damning indictment of ministers' aim to prioritise victims of crime, it has been revealed that two thirds of victims are unaware that they were eligible for compensation from the Criminal Injuries Compensation Authority (CICA).
  A report by the Commons Public Accounts Committee says that even where people do apply, they are hampered by a complex application form and suffer delays in receiving their money because of bureaucracy.
It is said that since MPs' delivered a "withering verdict" eight years ago, the performance of the authority had deteriorated even further.
The MPs' report, Compensating Victims of Violent Crime, criticises the Ministry of Justice for affording the agency a low priority despite its claims to put victims at the heart of the criminal justice system.
Times report here
Monday 17 November 2008 at 8:16 am | In
News
|
1 Comment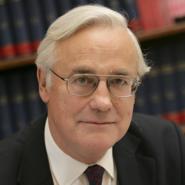 potter_sir_mark
Sir Mark Potter, head of the Family Division is facing trouble again. He wrote a reference for a barrister friend, who stood trial last year accused of perverting the course of justice. Bruce Hyman was sentenced to 12 months in jail for attempting to pervert the course of justice, the first barrister in history to do so.
Potter had intended the reference to be given to the sentencing judge. Judges are allowed to give character references, but the complaint against Potter is that it was written on his official stationery and bore his name and title.
A previous complaint last year was dismissed, the OJC decided there had been no breach of guidelines, Potter gave the reference in his personal, not judicial, capacity.
But it has now emerged that the OJC was not aware of the original character reference written on Potter's official stationery.
News story here
Saturday 8 November 2008 at 10:25 pm | In
News
|
Post Comment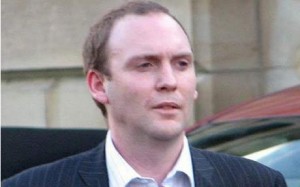 ian_clegg
A bogus lawyer, Ian Clegg aged 32 is believed to be the first person to be convicted of impersonating a barrister, a new offence under
section 181 of the Legal Services Act 2007
,
The offence carries a maximum jail term of one year, he was remanded for reports and will be sentenced later.
Press story here.
Saturday 8 November 2008 at 2:40 pm | In
News
|
Post Comment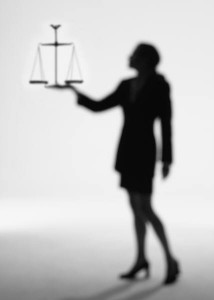 j0321176
The internet generation which is not used to listening for long periods may be unsuitable as jurors said the Lord Chief Justice in a speech at University of Hertfordshire, this week.
Nowadays, judges at the outset of the trial among other directions to the jury direct them not to look at the internet in connection with the trial.
Saturday 8 November 2008 at 10:45 am | In
News
|
Post Comment

Newcastle Gaol
The Human Rights Act is 10 years old today; it has cost to the taxpayer up to £100 million.
Nick Herbert, the Tories' Shadow Justice Secretary, said:
"Labour's Human Rights Act has fuelled a decade of rights without responsibilities, allowing a culture of grievance to devalue the concept of fundamental rights, yet failing to protect important liberties.
A Ministry of Justice spokesman said:
"The Human Rights Act secures a fair balance between the interests of society and the protection of the rights of the individual. It protects all of us and is of particular importance to the most vulnerable in society such as people in the healthcare system and adults with learning disabilities."
News item here.
Powered by WordPress with Pool theme design by Borja Fernandez.
Entries and comments feeds. Valid XHTML and CSS. ^Top^