Recent legal developments. A supplement to the
law pages
of Bournemouth and Poole College.
Friday 17 September 2010 at 4:59 am | In
News
|
Post Comment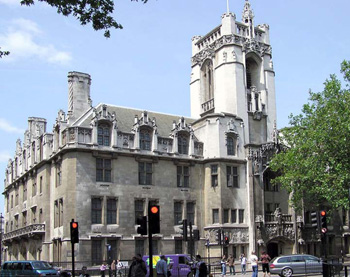 Supreme Court in London
On 18 of October, the Supreme Court will hear a case of high constitutional importance: does a criminal court in Britain have jurisdiction to try an MP accused of making a dishonest claim for expenses or are such matters exclusively within the jurisdiction of parliament and not matters for the ordinary courts.
The Court of Appeal certified that the case raised a point of law of general public importance.
Nine justices will sit – the normal number is five – because of the matter is not only of public importance, it is of constitutional importance.
The lawyers for the three are expected to cite article 9 of the bill of rights 1688, which says "That the Freedom of Speech and Debates or Proceedings in Parliament ought not to be impeached or questioned in any Court or Place out of Parliament."
The supreme court arguments may well be televised, live.
Friday 10 September 2010 at 8:43 am | In
News
|
Post Comment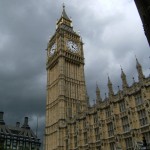 Parliament must reform the law
In 2006 the Law Commission proposed the American type offences of first and second-degree murder. They said that the law of murder was "a rickety structure set upon shaky foundations … some of its rules have been unaltered since the 17th century … even though it has long been acknowledged that they are in dire need of reform."
This week Keir Starmer, the director of public prosecutions added his voice to those who have called on parliament to vary the degrees of murder.
Starmer argues that some categories of murder should be downgraded and some manslaughter upgraded.
It is argued that where a person 'only' intends to inflict grievous bodily harm it should be not be dealt with in the same way as intentional murder.
Currently, where a death results from the intention to cause grievous bodily harm the law can allow groups of people to be convicted of murder; the law of joint enterprise. This principle has recently been used to round up gangs of young people and sentence them to life for crimes they did not literally commit.
Starmer believes it is time to bring in reform.
Powered by WordPress with Pool theme design by Borja Fernandez.
Entries and comments feeds. Valid XHTML and CSS. ^Top^