Recent legal developments. A supplement to the
law pages
of Bournemouth and Poole College.
Monday 28 March 2011 at 8:13 pm | In
News
|
Post Comment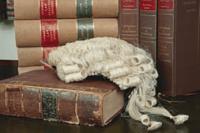 Become a barrister
The Bar Council, which represents barristers in England and Wales, along with the four Inns of Court, has launched a new careers website to provide a range of accessible information to school and university students. 'Become a barrister'
(www.become-a-barrister.com)
is a new portal for anyone interested in a career at the Bar and includes a series of films and case studies aimed at demystifying entry to the profession.
The portal will be launched at Inner Temple, and will include contributions from the Chairman of the Bar, Peter Lodder QC, the Master of the Rolls, Lord Neuberger of Abbotsbury and the Treasurer of Inner Temple, Lady Justice Hallett.
Peter Lodder QC, who will also provide an update on the Bar's wider social mobility and entry initiatives, said:
"I am delighted that we are able to launch become a barrister today and to continue to highlight the importance of enabling the best candidates to come to the Bar, regardless of background. Whether through a coordinated 'speakers for schools' programme, a placement scheme with the Social Mobility Foundation, supporting the Citizenship Foundation's Bar National Mock Trials Competition or a number of other initiatives, the Bar Council is determined to make a difference.

"Alongside these efforts, we are also launching the Bar Barometer, an annual report on statistical trends within the Bar, so that we can monitor the effect of these activities over a period of time. Whilst there is still much more that we can do, I am confident that we are on the right track.

"Thanks must go to Lincoln's Inn, Inner Temple, Middle Temple and Gray's Inn for their financial and practical support in creating both the films and the website, as well as for the substantial work which they do in removing barriers to entry."
Sunday 27 March 2011 at 4:34 pm | In
News
|
1 Comment
A recent survey undertaken by the Bar Standards Board has shone a light on the ratio of male to female lawyers at the Bar. 'The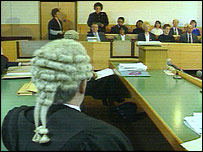 Barrister
Bar Barometer' shows that while women make up only 34% of practising barristers, they account for nearly half of
employed
barristers – ie those based 'in-house' at a law firm or company, or those working for the Crown Prosecution Service (CPS) or Government Legal Service (GLS).
Full article is here
Friday 18 March 2011 at 6:54 am | In
News
|
1 Comment

Sentecing does not deter serious offenders
Both the Telegraph and the Daily Mail have the same headline today "A life of crime: Offences by serial thugs up 50% in a decade"
Figures issued by the Ministry of Justice show a confusing picture of reoffending.
The re-conviction rate overall fell 24 per cent
The re-conviction rate classified as the most serious (severe)
rose by 16.0 per cent.
Reconviction rates are notoriously difficult to measure, but these figures do confirm the findings last autumn (reported here)  that a majority of convicted criminals continue with a life of crime and are not deterred or rehabilitated.
Saturday 12 March 2011 at 9:38 am | In
News
|
Post Comment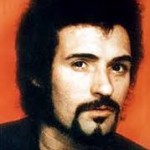 Peter Sutcliffe
'Yorkshire Ripper' Peter Sutcliffe has failed in his attempt to have his sentence examined by the Supreme Court.
The killer of 13 women has seen his latest attempt to have his "whole life" tariff overturned was rejected by Court of Appeal judges, he will now serve a "whole life" tariff.
Lord Judge, the Lord Chief Justice said the Court of Appeal had refused to certify that a point of general public importance was involved in the appeal.
Sutcliffe 64, who is now known as Peter Coonan, a former lorry driver, from Bradford, West Yorkshire, was convicted at the Old Bailey in 1981, he received 20 life terms for the murder of 13 women and the attempted murder of seven others.
Powered by WordPress with Pool theme design by Borja Fernandez.
Entries and comments feeds. Valid XHTML and CSS. ^Top^