Recent legal developments.
Monday 4 October 2010 at 5:30 am | In
News
|
Post Comment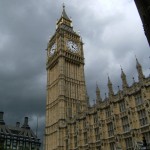 Parliament reforms the law
Friday 1st October 2010 saw the coming into force of a condolidating Act, the
Equality Act 2010
, and cosolidating regulations dealing with disability.  The annual increase in the national minimum wage was also included.
The Equality Act 2010 simplifies and harmonises the different strands of discrimination law that have developed over the last 40 years, and also introduces some key new initiatives to tackle actual and perceived inequality in the workplace. The Act:
Sets out the basic framework of protection against direct and indirect discrimination, harassment and victimisation
Introduces a new concept of discrimination arising from disability to restore the protection from disability-related discrimination (lost as a result of the decision in London Borough of Lewisham -v- Malcolm [2008])
Prevents employers from asking pre-employment health questions except in specified circumstances
Makes pay secrecy clauses unenforceable in specified circumstances
Gives employment tribunals new powers to make recommendations relating to the whole workforce
Allows voluntary positive action
Increases to National Minimum Wage
Standard rate (for workers aged 21 and over): £5.93, up from £5.80
Development rate (for workers aged between 18 and 20): £4.92, up from £4.83
Young workers rate (for workers aged under 18 but above compulsory school age, who are not apprentices): £3.64, up from £3.57
Apprentice rate (new: for apprentices under 19 years of age or apprentices aged 19 or over but in the first year of their apprenticeship): £2.50
No Comments yet »
RSS feed for comments on this post. TrackBack URI
Leave a comment
Powered by WordPress with Pool theme design by Borja Fernandez.
Entries and comments feeds. Valid XHTML and CSS. ^Top^