Recent legal developments.
Saturday 2 April 2011 at 8:11 am | In
News
|
1 Comment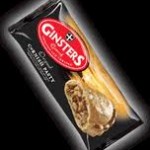 Cornish Pasty
The Cornish Pasty Association has obtained Protected Geographical Indication (PGI) from the European Commission.
Which means a Cornish Pasty must:
be made in Cornwall in order to be given the term 'Cornish';
have a distinctive 'D' shape, crimped on one side;
contain a chunky filling made up of minced or cut beef that makes up no less 12.5% of the finished product;
have a golden pastry colour glazed with milk or egg; and
no artificial colours or additives whatsoever.
The Cornish pasty is now part of the other 42 British protected products including Cornish Cream, Melton Mowbray Pork Pies and Abroath Smokies.
The Cornish pasty evolved when Cornish tin miners needed a suitable lunch to eat underground
1 Comment »
RSS feed for comments on this post. TrackBack URI
[…] Good to see though that the 6th formers at Bournemouth and Poole College are keeping their Law Weblog (yes… like IPKat it is still a Weblog) going strong: Cornish Pasty must come from Cornwall […]

Pingback by UK Blawg Roundup #6: The Time Travel Edition – The past, present and future practice of law — Friday 8 April 2011 11:59 pm #
Leave a comment
Powered by WordPress with Pool theme design by Borja Fernandez.
Entries and comments feeds. Valid XHTML and CSS. ^Top^