Recent legal developments.
Friday 8 April 2011 at 7:25 pm | In
News
|
1 Comment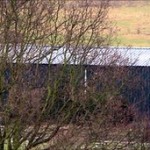 House disguised as a Barn
In
Secretary of State for Communities and Local Government & Anor v Welwyn Hatfield BC
[2011] UKSC 15
Lord Hope describe the actions of Mr Beesely thus:
"Frankly, the dishonesty involved in this case is so far removed from almost anything else that I have ever encountered in this area of the law that it appears to constitute a category all of its own."
Mr Beesley, a property developer who carried out a "deliberate, elaborate and sustained plan" to outwit planners has finally lost a legal battle over the £500,000 home he built disguised as a hay barn.
Mr Beesley was granted permission in 2001 to build a barn for agricultural use only, but fitted it out as a luxury house complete with three bedrooms – two with en suite bathrooms – a study, living room, a garage and gym.
From the outside, the property, North Brook Meadow, near Potters Bar, Hertfordshire, looks like any other hay barn with a curved roof, no windows, and surrounded by farmyard machinery.
Mr Beesley, 38, and his 35-year-old wife Sarah moved into the completed property in 2002 and applied for a certificate of lawfulness four years later on the basis that the time for enforcement action against the use of the building as a dwelling had expired.
Welwyn Hatfield Borough Council refused but an inspector appointed by the Secretary of State for Communities and Local Government allowed Mr Beesley's appeal in 2008. This was reversed at the High Court the following year.
But the next twist in the legal battle came last year when a panel of three appeal judges ruled immunity from enforcement had been established. The council then appealed to the Supreme Court and the seven justices unanimously ruled in its favour, setting aside the certificate of lawfulness relating to the property.
The justices ruled that there had been no change of use within the section of the Town and Country Planning Act which imposes a four-year time limit for taking enforcement action against breaches of planning control, and that, in any event, Mr Beesley's "dishonest" conduct meant he could not rely on the section.
Lord Brown said:
"On any possible view the whole scheme was in the highest degree dishonest and any law-abiding citizen would be not merely shocked by it but astonished to suppose that, once discovered, instead of being enforced against, it would be crowned with success, with Mr Beesley entitled to a certificate of lawful use to prove it.
1 Comment »
RSS feed for comments on this post. TrackBack URI
"Frankly, the dishonesty involved in this case is so far removed from almost anything else that I have ever encountered in this area of the law that it appears to constitute a category all of its own." If this is the decision of the Supreme Court, what were the earlier courts and the inspector thinking when they said otherwise?

Comment by john sherwood — Friday 24 June 2011 12:34 pm #
Leave a comment
Powered by WordPress with Pool theme design by Borja Fernandez.
Entries and comments feeds. Valid XHTML and CSS. ^Top^